Bus Driver Training
If you are looking for an opportunity to find a career that will provide employment while working locally, a Class B Commercial Drivers License might be the right choice for you. A Class B road test is not as difficult to pass as a Class A road test since Class B trucks do not have a trailer. It will take you less time to prepare for a Class B road test and the chance that you will pass your first road test is better.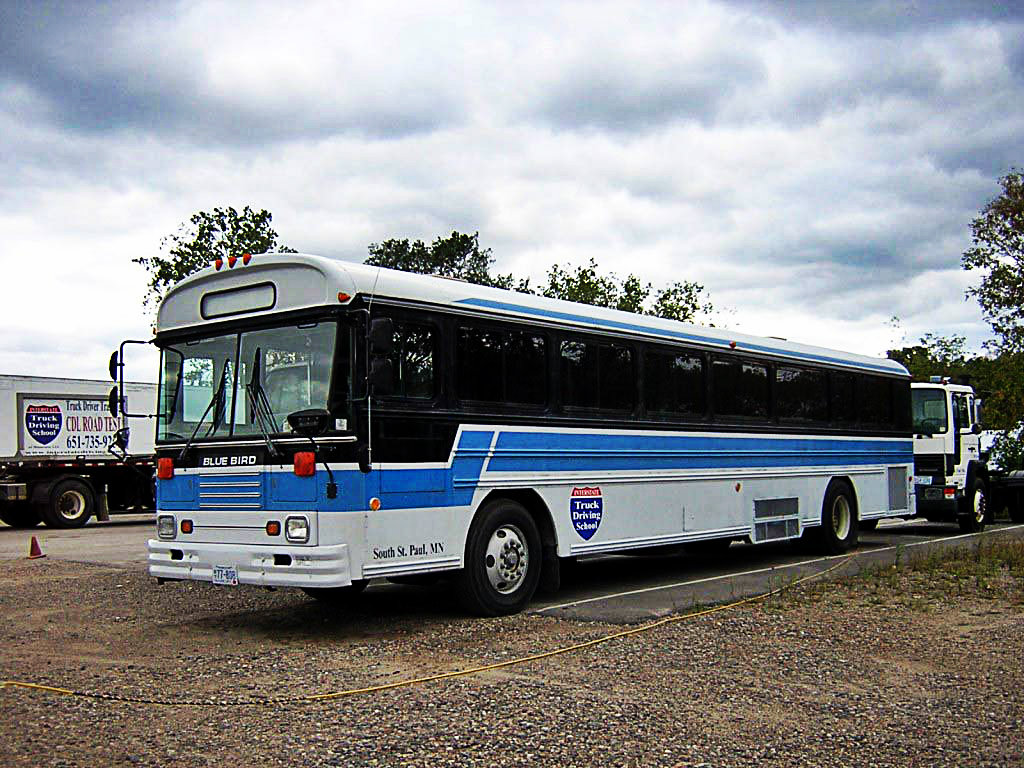 40 Hours of classroom education including; Rules of the Road, Air Brake / Pre-Trip inspections, Accident Procedures, Cargo Documentation and Securement, Hours of Service Regulations, Driver Qualification Regulations, Defensive Driving, Backing and Loading Dock Procedures. 8 hours one-on-one instruction, 8 hours of backing practice, 2 hours for state administered Class B Road Test in a 40 seat passenger bus. This program also includes DOT Drug Screen. Offered every week by appointment. Prerequisite: Class D license, Class B permit with air brakes, and must be able to pass a DOT Drug Screen.
Call us at 651-735-9250 for more information.
Approved For Veterans Using GI Bill Benefits
Made in America
Since 1998