Class B Training
Vaccination Highly Recommended!
All new students will be required to be fully vaccinated against the COVID 19 virus or wear a mask properly at all times and provide a negitive COVID test. The demand for our training is on the upswing and we will not expose our staff and our student body to unnecessary health risks.  Students will need to provide proof of vaccination upon enrollment or comply with the mask requirement. 
If you are looking for an opportunity to find a career that will provide employment while working locally, a Class B Commercial Drivers License might be the right choice for you. The Class B road test is not as difficult to pass as a Class A road test since Class B trucks do not have a trailer. It will take you less time to prepare for a Class B road test and the chance that you will pass your first road test is better.
Prerequisites: In order to enroll in any of our training programs, students need to be able to pass a DOT Drug Screen, pass a DOT physical, obtain a CDL permit, have a valid drivers license (of any class), and be able to communicate in English.  The drug screen is provided as soon as the student has a CDL permit, the DOT physical is provided the second week of training (if the student already has a valid DOT physical, a second is not required), and an English Comprehension evaluation is provided the day of registration. Failure to meet any of these requirements will prevent the student from being able to enroll.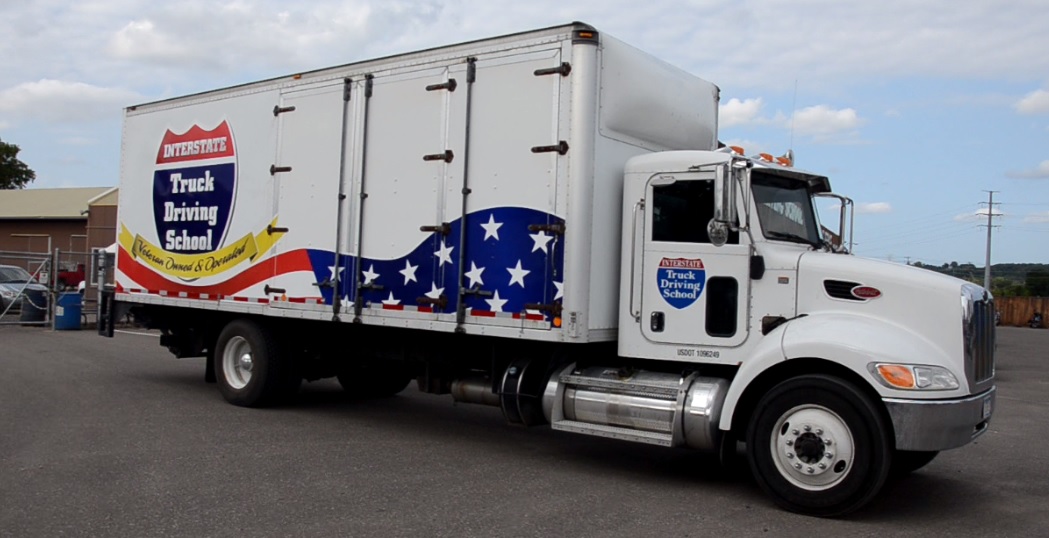 Professional Dock Truck Program - $4495.00 w/automatic transmission
Our Professional Dock Truck Program is a Proficiency Based course that includes:
FMCSA required theory instruction on 31 subjects.  Theory instruction is provided via the internet with ZOOM the first week, Monday thru Friday from 8AM to 4PM.
Hands on training, instruction, and practice begins on campus the second week of the program.
Range and BTW training on 12 skill sets
All BTW on the road training is provided one-on-one
DOT drug Screen
DOT Physical
CDL road test
Financing with Meritize is available.
$500.00 downpayment is required.
Apply here: https://apply.meritize.com/?pc=18444
Subject to change at anytime without notice.
Approved For Veterans Using GI Bill® Benefits
Made in America
Since 1998