Class B Training
If you are looking for an opportunity to find a career that will provide employment while working locally, a Class B Commercial Drivers License might be the right choice for you. A Class B road test is not as difficult to pass as a Class A road test since Class B trucks do not have a trailer. It will take you less time to prepare for a Class B road test and the chance that you will pass your first road test is better.
You will have the option of testing with a truck with a manual transmission or an automatic transmission. We use state of the art simulators to teach you how to shift the manual transmissions so we can help you even if you have never driving a manual transmission before. Simulator training will be included and required to demonstrate shifting competency.
Subject to change at anytime without notice.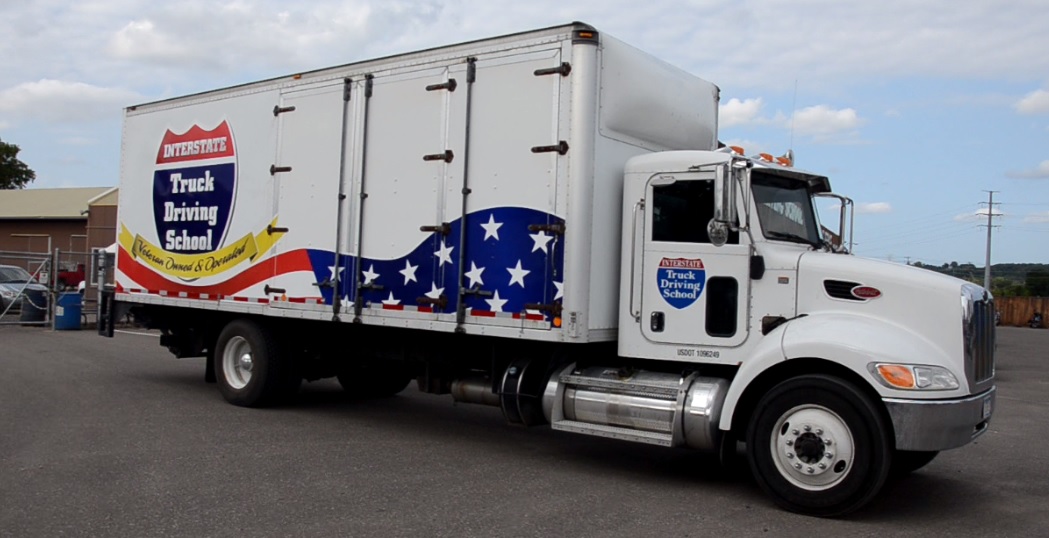 Professional Dock Truck Program - $3,495.00 w/manual or $2495.00 w/automatic
Our Professional Dock Truck Program is a 100 hour training course that includes:
FMCSA classroom instruction
Air Brake Classroom and practical instruction
8 hours of one on one driving instruction
10 hours on our truck driving simulator
DOT drug Screen
DOT Physical
CDL road test
Approved For Veterans Using GI Bill® Benefits
Made in America
Since 1998