Winter Driving Re-Boot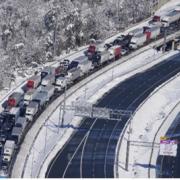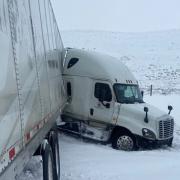 Every time it snows, vehicles are crashing on our roadways.  It can be avoided. 
Interstate Truck Driving School has a solution.  Our Winter Driving Re-Boot Program is designed to bring experienced truck drivers back up to peak performance and empower them with the ability to operate safely in inclement conditions. 
The Winter Driving Re-Boot Program includes instructor lead discussion, up to date video training materials and hands on Simulator Training. Our Simulator Instruction is what makes our Program not only unique, but extremely effective in helping drivers reacquaint themselves with proper adverse driving condition techniques. Without question, the best way to handle adverse conditions is to get experience driving in adverse conditions.  Our simulators make that possible without any of the risk of collision or injury.  
An additional benefit for trucking companies sending their drivers through our Winter Driving Re-Boot Course is documentation of due diligence to follow Best Practices for ongoing training for their drivers. In any litigation following a loss from a trucking collision, personal injury lawyers are looking for any negligence they can bring to the surface to boost their potential judgement. Along with being pro-active to avoid collisions with your participation, Interstate Truck Driving School will provide testimony upon request, without charge, to document the efforts of your firm to operate as safely as possible should the need arise.
Contact us today at 651-735-9250 for class date offerings and registration. 
The Winter Driving Re-Boot Program has these features:
Small class size (six students maximum). 
Proficient delivery (three hour class)
Convenience (Morning, afternoon and evening classes)
Low cost ($295.00 per driver)
Lecture, audio visual materials, and Simulator Instruction.
Convenient location (West Saint Paul)
Volume discounts available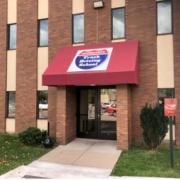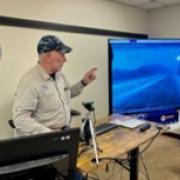 Made in America
Since 1998