Class A Truck / Trailer Training
Prerequisites: In order to enroll in any of our training programs, students need to be able to pass a DOT Drug Screen, pass a DOT physical, obtain a CDL permit, have a valid drivers license (of any class), and be able to communicate in English.  The drug screen is provided as soon as the student has a CDL permit, the DOT physical is provided the second week of training (if the student already has a valid DOT physical, a second is not required), and an English Comprehension evaluation is provided the day of registration. Failure to meet any of these requirements will prevent the student from being able to enroll.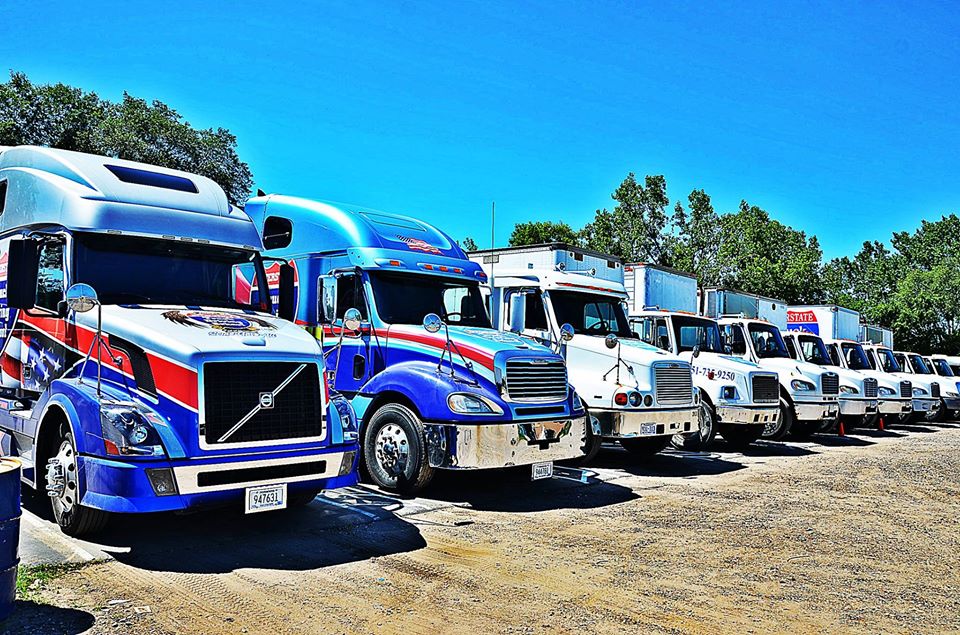 Professional Tractor Trailer Program
What this program includes:
One-on-One on the road training with a licensed instructors
40 Hours of Classroom Time
40 to 60 Hours of Labwork
10 to 30 Hours of Backing Practice (more time available with no charge)
10 to 30 Hours of Simulator Time (more time available with no charge)
Retests (if needed)
Classes start every Monday at 8AM.  You will need to pre-register the week before you start your training.  You can register during normal business hours at our main campus in South Saint Paul (499 Villaume Ave, South St. Paul, MN 55075).  
Our Professional Tractor Trailer Training Program provides 160 hours when using an automated transmission and 200 hours when using manual transmissions.  More training is provided is needed (up to 320 hours). The #1 Goal of this program is your Safety!  Interstate has a perfect safety record since the first day of operation, March 7th, 1998.  We have policies, procedures, and equipment designed to keep all of our students SAFE!
The #2 priority is to help you get your CDL license.  It is important to understand that everyone learns and progresses at a different rate.  We treat all of our students as individuals and we structure the training to meet individual needs.  You will train until you pass the test and then take one additional week of training in the Big Rigs. That is why this program offers between 160 and 320 hours...since everyone learns at a different pace, some drivers need more time than others to prepare for and successfully pass their driving test.
We will not push you into taking the CDL test before you are confident and ready!  You will have unlimited access to driving activities (backing range, simulator, and pre trip inspection preparation) to insure you will achieve the success you deserve.
This 1st week of class is provided via the internet with ZOOM. On campus lab work begins the second week. Students will progress through the training based on their proficiency. Students using G.I. Bill® Benefits attend at least 20 hours per week for eight weeks. Once you start the program we will monitor your progress, we can then predict how long it might take you to successfully prepare for and complete the CDL testing.  
There is an additional charge of $1500.00 for training and testing in a manual transmission.  Students will be provided training and testing in a truck with an automatic transmission prior to training and testing with a manual transmission.  Once students pass their test in a manual, then additional training will be provided along with the test necessary to remove the restriction to automatic transmissions.  This system provides students with the basic skills they need before they tackle the more difficult task of operating trucks with manual transmissions.  The additional charge will be going up to $2,000.00 as of January 1st, 2021.
The 160 hours of training is a minimum required by many of the carriers that hire our students.  Most of our customers will exceed the 160 hours should they need more time on the backing range or driving simulators.  There is no extra charge for this additional time.  We feel an obligation to every student to help them succeed and thus we do not put a limit on time they have access to these two activities.
No Hidden Fees! 
No Cost for Re-Tests*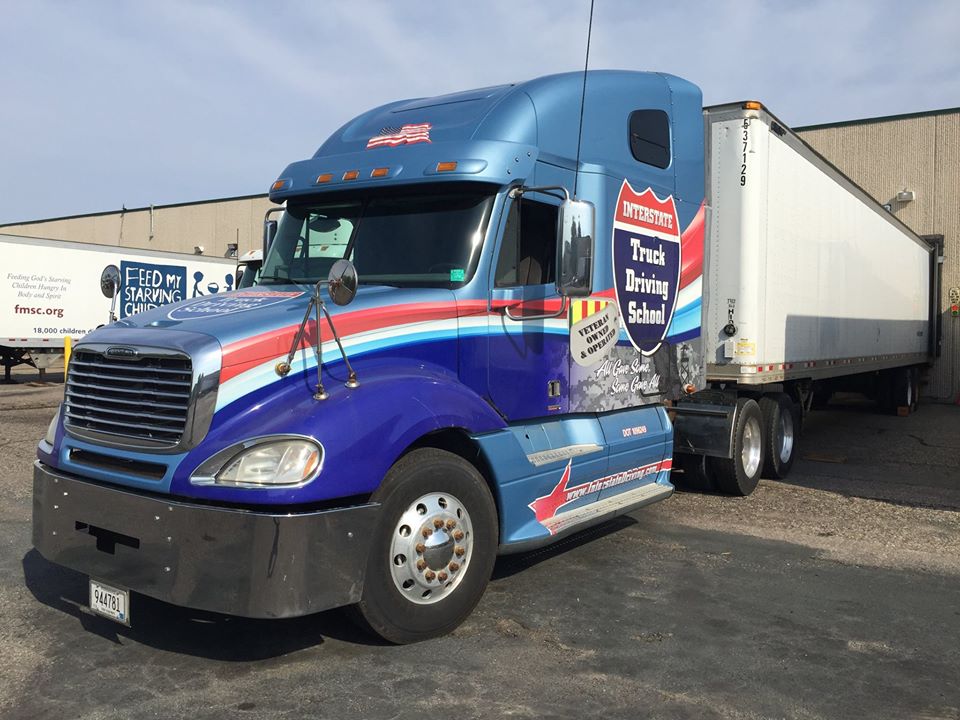 Licensed Class A Driver Refresher Program
What this program includes:
Up to 10 Hours of One-on-One Training
Up to 20 Hours of Simulator Training (more time available without charge)
Up to 30 Hours of Backing Range Practice (more time available without charge)
100 Hours Of Classroom and Coursework Education.
This course starts every Monday.
The goal of the Licensed Class A Driver Certification Program is to help drivers that already have a Class A license refresh their driving skills with larger over the road tractors with manual transmissions and trailers up to 53'.  
Our 160 hour refresher Program has all of the elements of the Professional Tractor Trailer Program without the road test preparation. Tuition includes all text books, DOT physical, and DOT drug screen.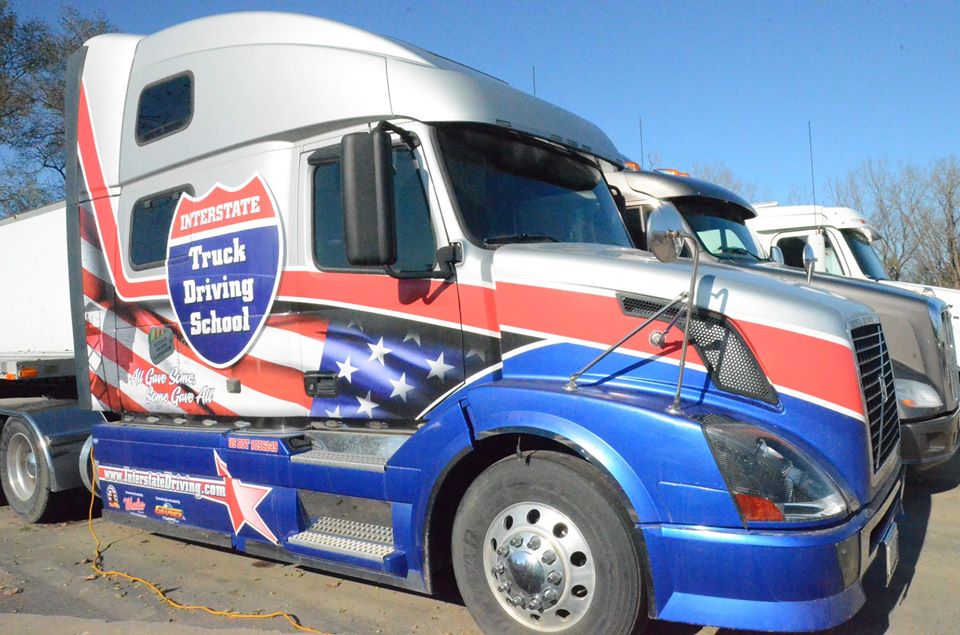 Additional Information On Our Professional Course
Our Professional Tractor Trailer Course is the best course that we offer. We will help you every step of the way as you learn to properly inspect commercial vehicles, learn to back up trailers proficiently, shift properly, and drive a tractor/trailer rig safely.  You will participate in class, practice your inspections, practice your backing on our range, drive tractor/trailer rigs with 6 speed manual transmissions under the guidance of our professional instructors, and spend time on our sophisticated truck driving simulators to prepare for your CDL Road Test. Students with previous experience like growing up on a farm will complete the program is 4 to 6 weeks. Students with no previous experience will continue their training part time from the 5th week on until they are successful.
Once you have passed your road test and obtained your CDL you will complete the final phase of training with the big rigs.  You will use the next level of simulators and learn how to shift a 10 speed non-synchronized transmission.  You will have the opportunity to spend as much time as needed in the simulators to acquire the motor skills to shift the ten speed transmissions and then you will spend time with our instructors in the big rigs and complete your training.
There are conditions to road tests...most importantly, students need to attend all of the their scheduled training in order to be provided with additional tests without incurring additional fees.  Please contact our office and we will provide a written policy that fully explains re-test procedures.
It is important for every student driver to understand that schools are prohibited by state rules to promise that you will pass your road test. We work with each individual student to provide a lesson plan to help the student succeed.  That is why we cannot provide you with predetermined graduation date.  
Once you start your training, your test will be scheduled when you feel you are ready to succeed.  If by chance you do not pass your first test, we will not charge you for an additional test as long as you (*)have a perfect attendance record for your training.  You will receive additional training and then test when you feel confident. If you still have trouble with the test, we will continue re-tests until you pass without additional charge as long as you (*)continue your perfect attendance record.
You have the option of taking our Professional Training Program with a manual or automatic transmission.  It is important to understand that taking the program and testing with an automatic transmission will result in a restriction on your CDL license limiting you to automatic transmissions.  The advantage of taking the training with an automatic is the testing process is easier and the success rate of passing the first CDL road test is higher.
Students that complete this program with an automatic transmission can go to work for almost any trucking company in the U.S. We have had students go to work for Halvor Lines, West Side Transport, Schneider, TMC, Transport America, Bay & Bay, Fed Ex, Conway, Stevens Transport, Pepsi, Coke, Olson, US Xpress, Reinhart and many more companies after taking this course. Students that have a restriction limiting them to automatic transmissions will have no difficulty finding well paying jobs.
Please contact our office today for a tour of our campus and getting started in the right direction.
Approved For Veterans Using GI Bill® Benefits
Made in America
Since 1998